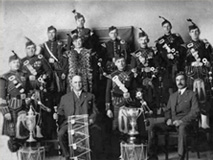 100 Years of History
With 100 years under our belt, the Winnipeg Police Pipe Band has been a focal point for the city of Winnipeg and beyond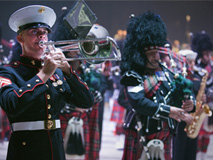 Brilliant Sound
Our musicians are very talented, playing at the highest level in the world. Besides, we play one of the loudest instruments on the globe – so it has to be just right!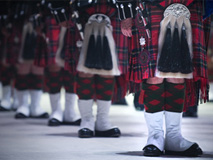 Gallant Appearance
With permission of Her Majesty Queen Elizabeth II, we wear the Royal Stewart Tartan. We can perform in our Full Dress uniform to enhance your event!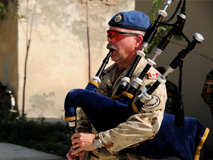 Internationally Renowned
Our band members' travel all over the world. We have entertained audiences in Afghanistan, France, Ireland, Las Vegas and Scotland!
---
World Renowned Events
Hear The Band
Where They Come From
Request a Quote
The spectacle of the Pipes and Drums will add something special to any function. Spice up your event with our Pipe Band!
Get Involved
The Band is looking for new members. Get in touch with us to find out more.
Contact Us
Give us a call. Sometimes it's best to hear a voice on the other end of the line when you are planning something big.